To me, Ashland shines
October 1, 2021
Ashland University's brick-laden campus is what initially attracted me to this Ohio community. I was eighteen at the time with my mind set on leaving my hometown of West Sunbury, Pennsylvania in search for higher education. I wanted out of the Keystone State, but I did not wish to migrate too far, so I investigated universities based in border states. After little contemplation, I chose Ashland University because of its small-town ambience, curriculum, and their distinguished mess hall.
I stayed at Ashland University for three-and-a-half years before I promenaded in Kate's Gymnasium to "Pomp and Circumstance". It was then I was subjected to another forked road. A few days prior to graduation, I was offered a part-time position at a nearby radio station, which was in my field of study. Although it was not in my initial plans to live in Ashland, I could not turn down the opportunity, so I established residence in the community and in reflection, I am happy I did.
Ashland University was merely a fragment of the entire community; I came to realize that Ashland had greater amenities to offer. In March of 2019, I took on the role of reporter for Ashland Source. This immediately pushed me to get involved in the community. I was amazed at how quickly Ashland adopted me as one of their own.
I had heard rumors of the Ashland of yester-decade, and during my three-year tenure residing in the city, I have personally witnessed a community metamorphosis. The town is modest but grand, small but full, humble but proud.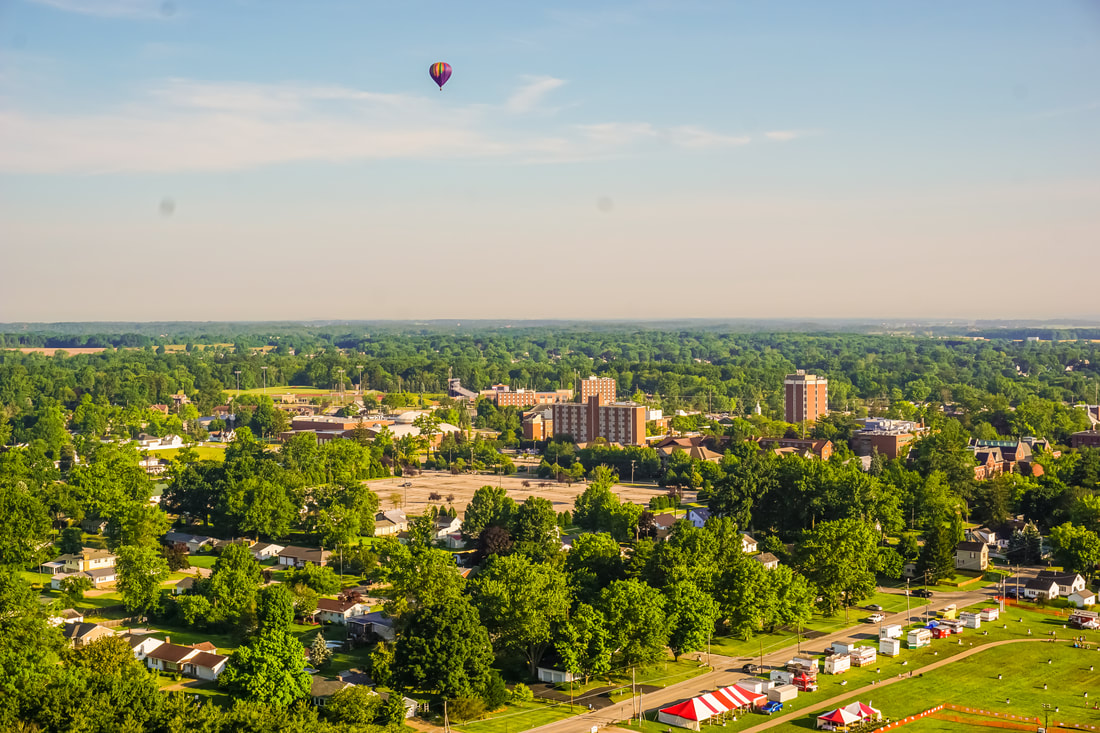 Ashland is a snow globe community; it feels like it is almost independent from the outside world, but it is something to be marveled. Plus, you are sure to find a few things that sparkle.
The community organizations seem to collaborate well with one another, and even when they have their wrinkles, they always seem to put the Ashland community first.
Venturing into the Ashland streets has left me with a heap of good memories. I have ascended in a hot air balloon at Ashland Balloonfest and have descended via AerOhio Skydiving. Landoll's Mohican Castle has introduced me to the "paranormal" side of Ashland through their annual ghost hunts on the property.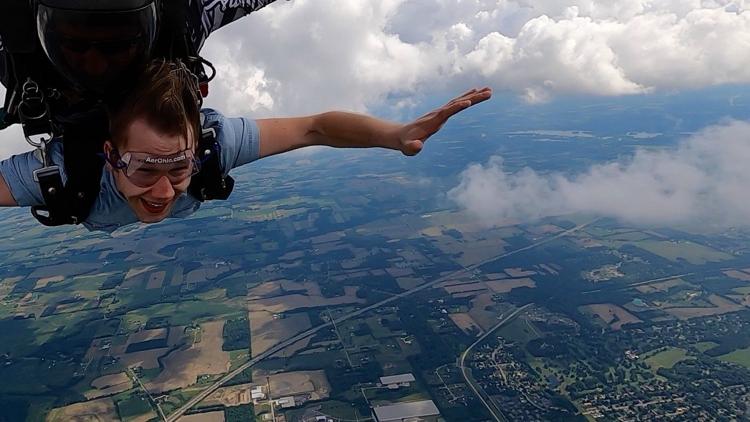 Downtown's events have continued to bring me joy, especially around the holiday season. Main Street bursts to life during every parade, celebration, and festival.
I have escaped from Mastermind's Escape Rooms, sampled soups during Ashland Young Professionals' Souper Chili Walk-Off, and eaten the world's hottest pepper grown at Honey Haven Farms.
No matter who you are, there is something for everyone in Ashland. There are ample opportunities to explore, learn, and create lasting memories.
I never thought I would be prouder to reside in such a community. I love being involved. I love the people. I love exploring Ashland. I may not have been born here, but I have been molded into an Ashlander. For that, I am pleased and thankful.
There are so many hidden gems to discover in the community, and I am learning more about them every day. It has been a joy to traverse the county. I invite you to do the same. Who knows - - maybe we will run into each other one of these days and we can share our stories.
Blog Archive
Related Topics
« Back to Blog
Featured Businesses