All Roads Lead to Ashland, Ohio
June 6, 2018
You already know that Ashland has a lot to offer. Whether you've come for a work conference, summer Balloonfest, or a college visit to Ashland University, you've discovered delicious restaurants, family activities, and a community whose friendliness is second to none. So why not extend your stay?
Ashland is the perfect hub–whether from a hotel, bed & breakfast, or campsite–for a variety of Ohio activities that are an hour's drive or less. So after exploring a few of our summer events, visiting our farmers markets, or catching an Ashland Symphony Orchestra concert, spend a few more nights and see what North Central Ohio has to offer!
The following top Ohio destinations are within an hour's drive of Ashland.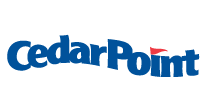 Catch some serious air on the death-defying roller coasters at this famously exhilarating amusement park in Sandusky, Ohio.
---

Amish Country
Ohio has several large communities of Amish, known for their high-quality craftsmanship, plain clothing, and horse-drawn buggies. Get a glimpse of the simpler life, taste true home cooking, and browse furniture and handcrafts built by skilled craftsmen while touring gorgeous, rolling farmland in Holmes County.
---

State and National Parks
Ashland is within an hour of Cuyahoga Valley National Park, Mohican State Park, and a myriad of other stunning outdoor gems. Hike, canoe, fish, and bike on a day trip that will get you away from it all! If you're a fan of the outdoors, don't miss our own city and county parks and the Muskingum Watershed Conservancy District while you are visiting.
---

Cleveland
Cleveland is renowned for its museums, zoos, and ballparks, and it's an easy drive from Ashland. Don't miss the Cleveland Symphony, West Side Market, and, of course, the Rock & Roll Hall of Fame!
---

Columbus
Like Cleveland, our capital city of Columbus is a cultural and shopping powerhouse–again, within an hour of Ashland! Check out the North Market, German Village, and Franklin Park Conservatory and Botanical Gardens.

It's easy to make a week of your visit to Ashland with so many nearby attractions. That, however, is if you can tear yourself away from Ashland itself! Our summer is bursting with activity.
Explore 100 Days of Summer with us with this free download.
« Back to Blog