Mohican Wildlife Weekend: "Ohio's Pollinators"
April 18, 2017
Looking for something to do at the end of April? Check out the Mohican Wildlife Weekend! This is their 16th annual event, happening on April 28-30th. There will be over 30 programs across 11 sites spread out through Ashland and Richland county, including Charles Mill Lake Park, Gorman Nature Center, Malabar Farm State Park, Mohican State Park, Mohican State Park Lodge, Mohican-Memorial State Forest, Ohio Bird Sanctuary, Mohican Outdoor School, Pleasant Hill Lake Park, Wolf Creek Grist Mill, and Lowe-Volk Nature Center.
Quick Schedule:
Friday night: Welcome Reception and Keynote address begins at 7pm at Mohican Outdoor School
Saturday: Events from 8am-10pm
Sunday: Events from 8am-4pm
The keynote speaker is Denise Ellsworth, program director at the Ohio State University Department of Entomology. She will be talking about "Gardening for Pollinators" at the Welcome Reception. You don't want to miss it!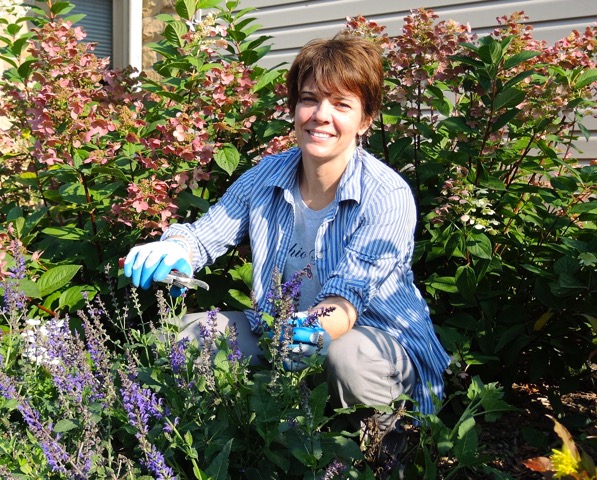 Louis Andres, Pleasant Hill Lake Park, says "Our keynote speaker is a professor from OSU and her specialty is native pollinators in Ohio. She's going to talk about the importance of pollination and the importance of food production as far as diversity and ecosystems. Basically, how you can help those species from being killed by not using pesticides and using natural ingredients and methods."
Events to look out for:
Hands on Animals: Enjoy the experience of touching, holding, and learning about some of Gorman Nature Center's resident reptiles and amphibians.
Mushroom Hike: Travel with a Malabar guide to learn about finding mushrooms, their purposes, which ones are edible and more!
Planting a pollinator garden: Be part of the experience! Work with volunteers as they revitalize a garden space at Malabar Farm into a pollinators' paradise.
Photographing birds of prey: A variety of bird of prey species will be displayed in natural settings along the trails of the Ohio Bird Sanctuary. Perfect for up close photographs.
The animals that travel with Jack Hanna: This program, at Wolf Creek Grist Mill, will give you the opportunity to get up close and personal to learn about Jack Hanna's animals. Discover where they come from, what they eat, and possibly touch the birds, reptiles, and a variety of mammals.
Birds of Prey Show: At Mohican State Park Lodge, enjoy an up close experience with a variety of Ohio's bird species. A 30 minute presentation that is fun and educational.
Birding Boat Tours/Clearfork Reservoir: $10 per person. Limit nine per boat. Tickets may be purchased in advance at the Ohio Bird Sanctuary. Active eagle nest!
I talked to two of the directors, Louis Andres of Pleasant Hill Lake Park and Gail Laux of the Ohio Bird Sanctuary for more details about this awesome event!
So what is the Mohican Wildlife Weekend?
Louis Andres: "It's multi-agencies that have backgrounds in environmental or outdoor education. The idea was to have an event during the shoulder seasons, outside of our busy season, to get people to come to the area, and to generate interest for the environmental education agencies that are in Richland, Ashland, and also Crawford counties. And we had found through surveys that a lot of people were not aware of these organizations, they were kind of like secrets. So we thought that we would highlight them and each agency would do programs that highlighted what they did, that it would help each agency get their message out."
Gail Laux: "It was created to essentially showcase our environmental education facilities in our area. It was also an opportunity to reach out and educate the public that we don't come in contact with on an everyday basis."

Louis Andres: "This year's theme is Ohio's Pollinators, so we're talking about bees, birds, and bats and their role as pollinators, not only with flowers but their role in food production. We want to make people aware of what they can do to enhance the native population of pollinators. We want to give them hands-on information. We'll be doing pollinator gardens at many of the sites so they can learn what native plants they can plant in their own backyards to encourage pollinators to come."
Why is this event important to the region?
Gail Laux: "It allows people to appreciate the natural environment we have here. We often don't take the chance to see what's in our own backyard. For locals, it reminds them of the natural heritage we have. For people outside of the area, it brings tourism and generates an interest and an appreciation for the Mohican area. "
Tips for participants?
Louis Andres: "There's so many things to do and there's no way you can go to everything. What people should do is look at the program and figure out what you want to do and plan your schedule. There's a lot of space to cover and you may be 30-45 minutes away from the furthest site. We try to duplicate programs, so just to plan ahead to maximize your time here. And always check online in case any changes happen."
For event updates and alerts, text MOHICANWILD to 888777 (standard messaging rates apply). For all programming times and descriptions, call 800-642-8282 or visit http://www.mohicanwildlifeweekend.com/
For more details about programs, please see the schedules at this link: http://www.mohicanwildlifeweekend.com/pages/program-sites
« Back to Blog