The Jewel of Ashland County
March 21, 2017
Did you know that Ashland, Ohio has their very own symphony orchestra? They're celebrating 47 years!
Here are some fast facts:
Conductor/Music director: Arie Lipsky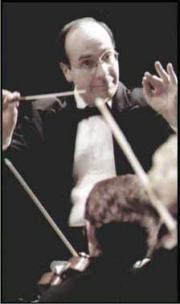 Executive director: Martha Buckner
Orchestra: 50 musical professional musicians (depending on show)
So how many shows are played? The Ashland Symphony has six subscription concerts per year, which are ticketed events. Tickets are typically $23 for adults, $20 for seniors, and $3 for children up to 18 years old and students. The orchestra also has three free concerts per year.
"Enrich your life with music from the Jewel of Ashland County."

Do you want to see a show? Here is the upcoming schedule:
Bravo Beethoven
Saturday, April 29th at 7:30pm
Robert M. and Janet L. Archer Auditorium
Beethoven Choral Fantasy op. 80
Ashland University Choir and Ashland Area Chorus
Beethoven Piano Concerto, No.3, op. 37, C minor
Roman Rabinovich, piano
Rossini William Tell Overture
"The ASO closes the 47th season with showstoppers from Beethoven and Rossini. We welcome back pianist Roman Rabinovich for a double-dose of Beethoven. The Choral Fantasy features the Ashland University Choir and Ashland Area Chorus."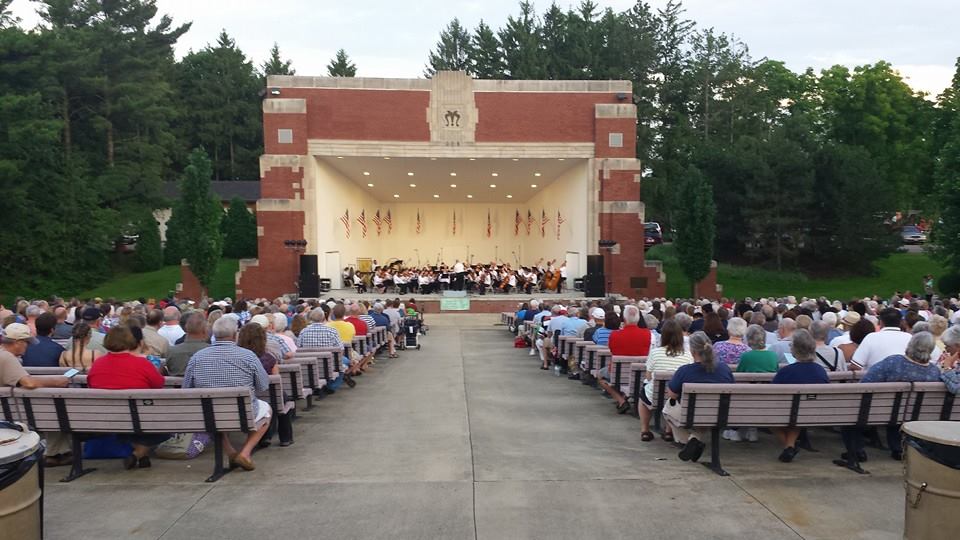 Pops in the Park
Sunday, July 2nd at 8:00pm
Myers Memorial Band Shell
Ashland Area Chorus
Battery D, 1st Ohio Light Artillery
"Celebrate our nation's independence with Maestro Lipsky and the Ashland Symphony Orchestra in the beautiful outdoor setting of the Myers Memorial Band Shell."
"We're proud to have the tradition of good music. We just want to remind people that we're here!" Executive director Martha Buckner said. "It's remarkable that Ashland has so many arts, such as the Orchestra and the Ballet. People in this area don't have to travel for quality arts."
When I was talking to Martha about the Ashland Symphony Orchestra, she told me about the traveling instrument petting zoo, and I just had to learn more about it. The instrument petting zoo includes the violin, flute, clarinet, trumpet, trombone, drum pad, and chromatic bell set. There is a classroom kit, which has the Rhythm and Movement kit, including beanbags, egg shakers, jingle wraps, juggling scarves, rainbow ribbons, and rhythm sticks. The participants can play the instruments and start a conversation about it, hopefully to spark their interest in music.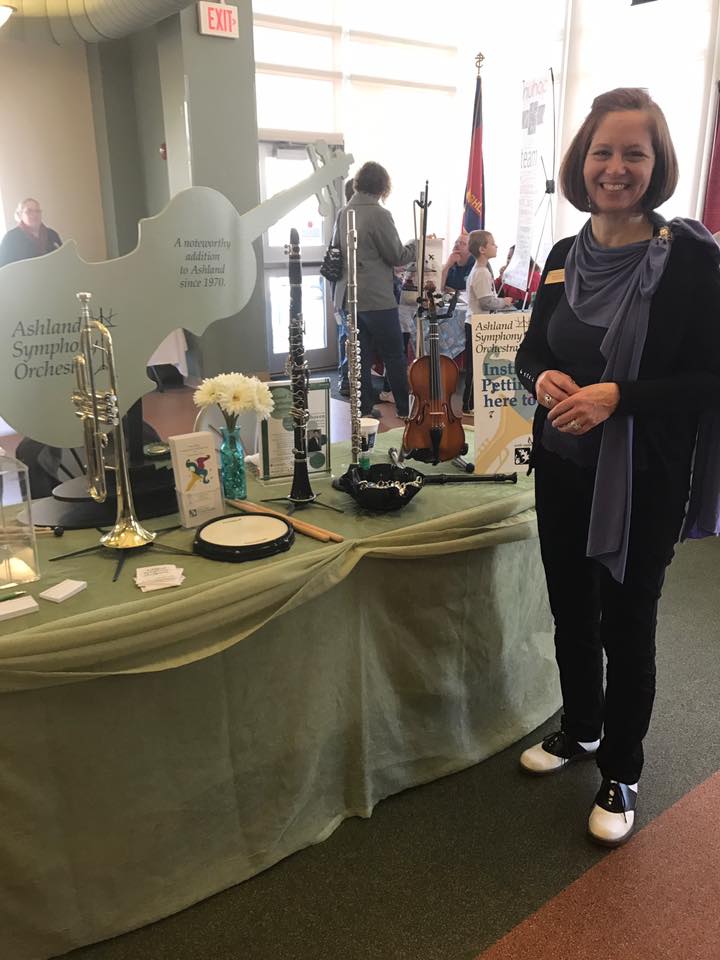 "The overall goal is to expose more children to instruments in the hope that they'll choose an instrument in school and then be more successful and stick with it," Martha said.
The petting zoo travels to preschools, elementary schools, senior citizen homes, Ashland Fair, and Cabin Fever events. They have done 54 visits and have reached over 1,000 people! This amazing opportunity is made possible with a grant from the Ashland County Community Foundation. Call 419-289-5115 to schedule a visit!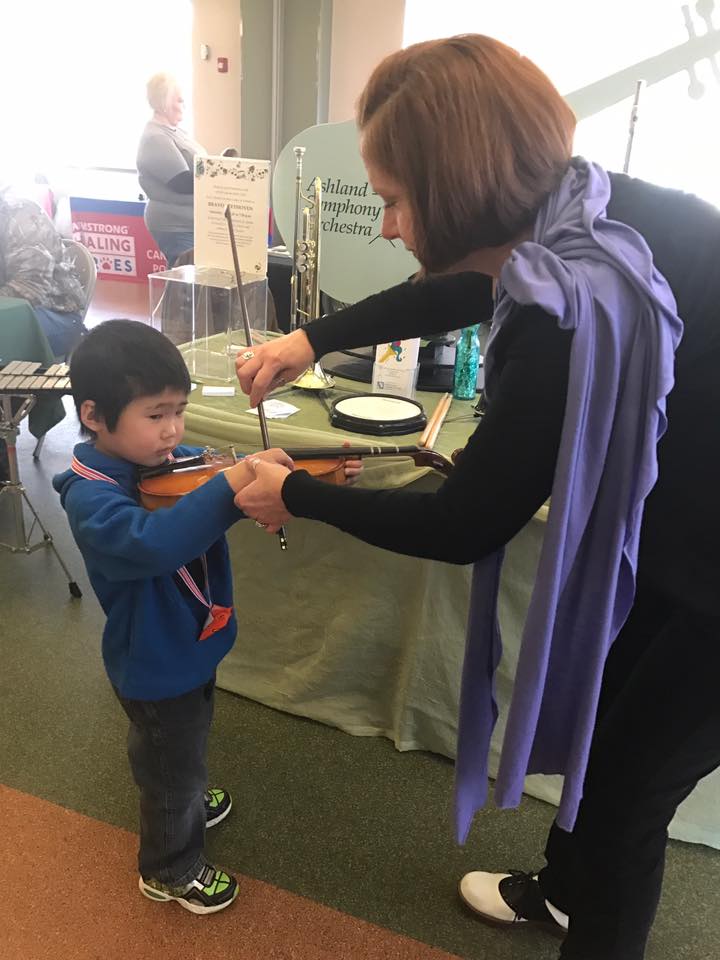 Vision statement: The Ashland Symphony Orchestra aspires to be a leading arts organization in North Central Ohio for high quality, affordable performances and community outreach programs that impact audiences from Ashland County and beyond.
Mission statement: The mission of the Ashland Symphony Orchestra is to enrich the quality of life for all generations by presenting outstanding orchestral music, promoting community involvement, and encouraging music education.
For more information, visit their website www.ashlandsymphony.org or email symphony@ashland.edu.
« Back to Blog